Skip to Content
Corporate & Social Event Info
Corporate & Social Events
When it comes to impressing corporate clients or employees, finding the best venue to host your event is critical. Whether hosting an award ceremony, company celebration, or you are entertaining clients, the Collingswood Grand Ballroom can make your event unique and memorable. Our gorgeous 1920s Art Deco style ballroom makes a striking first impression when using both the mezzanine level and full ballroom floor we can accommodate up to 700 guests. The ballroom comes equipped with audio/visual equipment for your use and ease for a reasonable price. The center focal of the room features our beautiful grand staircase which is perfect for making dramatic entrances and leads up to our mezzanine level where your guest will attend a classy cocktail hour, enjoying our upstairs bar and hors-d'oeuvre packages of your choosing.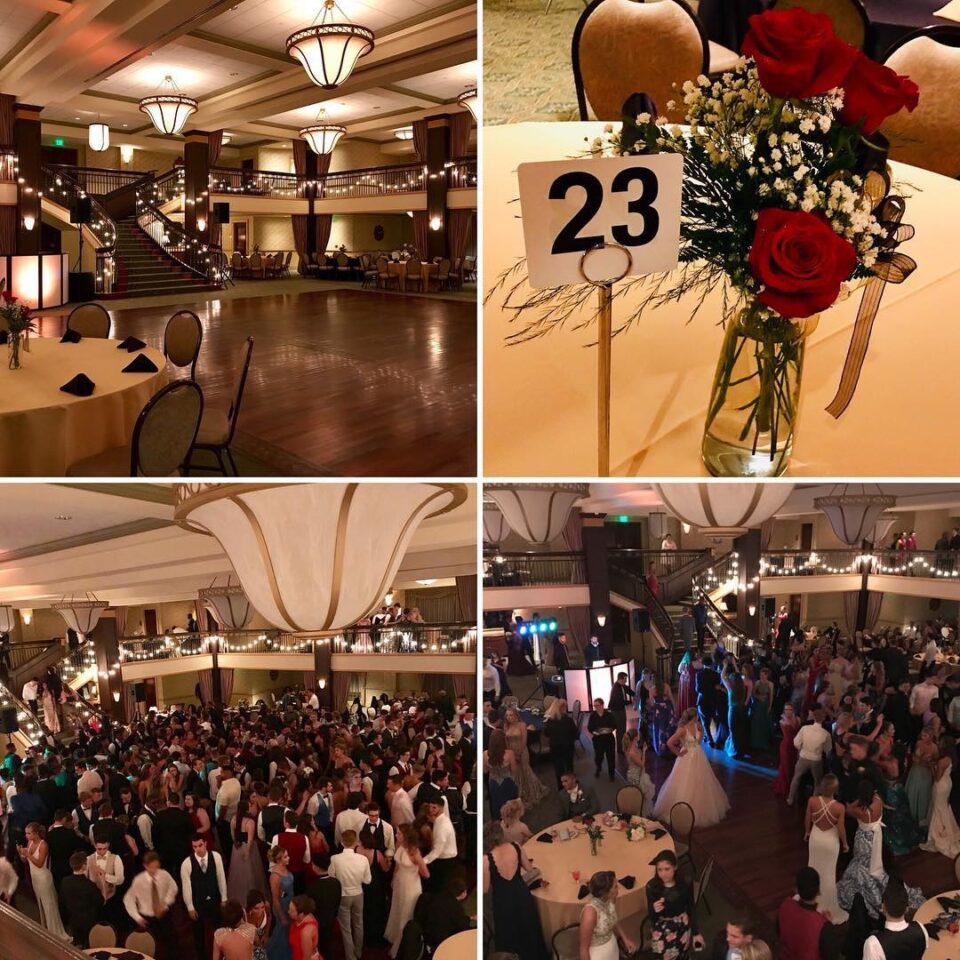 We Cater to Many Varieties of Corporate & Social Events, Including but Not Limited To:
Proms
The Collingswood Grand Ballroom is an excellent location to hold your high school prom, ensuring a very special evening of the high school experience is thoroughly enjoyed and never forgotten. The classic elegance of our ballroom will make the students feel like royalty as they dance the night away at the foot of our beautiful grand staircase.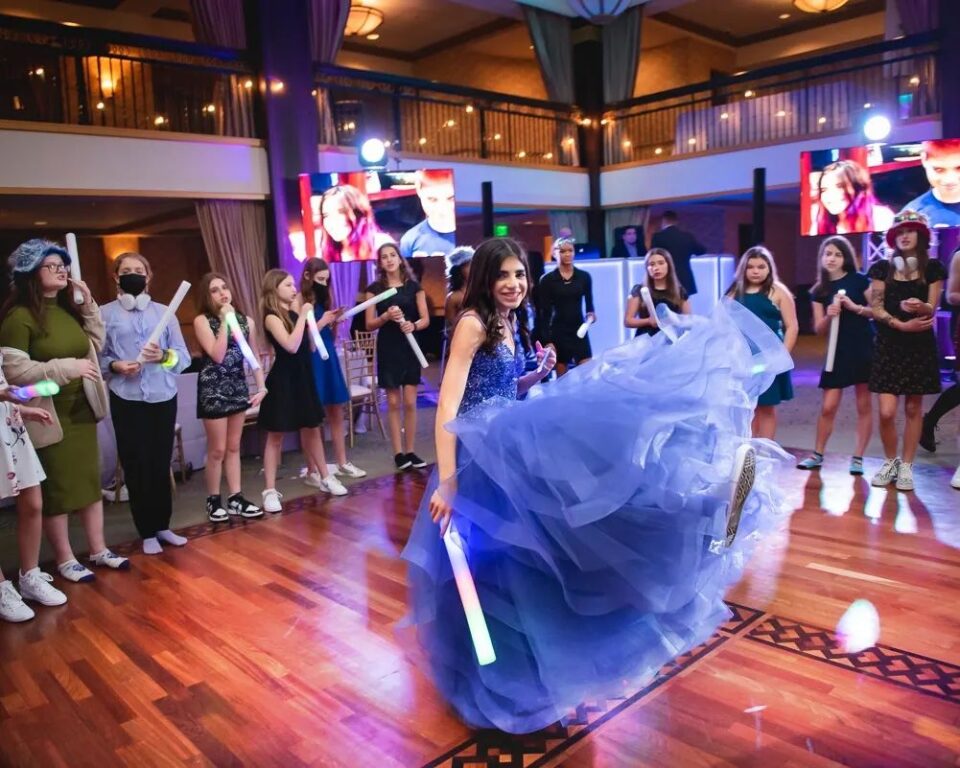 Bar & Bat Mitzvah
The Bar or Bat Mitzvah is a very momentous occasion in a young person's life, marking the coming of age as they begin their life as a fully participating Jewish adult. The Collingswood Grand Ballroom is a unique location for such an affair. To start your event off, you may choose to have an "Adults Only" cocktail hour on the mezzanine, allowing you to socialize while also overseeing the children on the ballroom level with your hired entertainment.
Fundraisers
Planning a charitable or corporate event, benefit, or fundraiser? Our Grand Ballroom is the perfect facility for hosting your fundraising auction, casino night, or corporate gala. You will be sure to have a successful and engaging campaign raising money and awareness for your cause as your guests enjoy a spectacular night socializing over your chosen catering and entertainment.